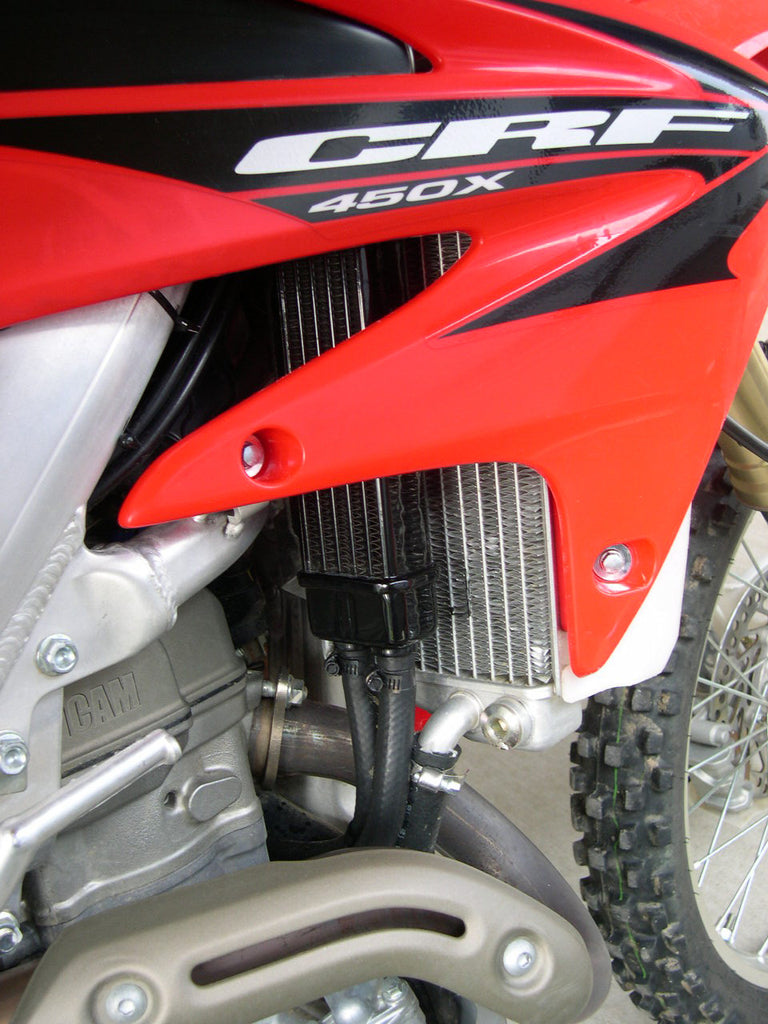 Jagg Offroad Oil Cooler System #8200
Part #
8200
---
High performance Jagg-designed oil cooler kits for offroad are engineered to perform.
Designed and engineered to increase oil capacity and decrease oil temperatures common with modern four-stroke offroad motorcycles. Jagg oil coolers are supplied as complete kits including all necessary plumbing and mounting hardware for a clean and trouble-free installation.
Jagg designed Oil Coolers employ internal turbulators that gently stir the oil in the oil tubes, exposing it to the entire internal cooling surface. Mini-louvered air fins offer extremely efficient heat dissipation. Two-pass oil flow offers optimal heat dissipation with minimal pressure restriction. NOCOLOK brazing technology insures highest heat transfer and the necessary durability for offroad applications. Unique mounting orientation protects cooler while insuring high heat rejection.
Fitment:
Honda CRF450X (2005-07)
Includes:
Jagg 6-row 2-pass oil cooler
Oil filter adapter cover to access the oil supply
Mounting hardware
Hose and plumbing hardware
---
Share this Product